The Upper Room, St Marks Church, Broomfield Road, S10 2SE
Saturday 23 June 7.30pm.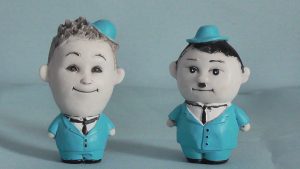 The Dark Ages. Theatre is outlawed. Actors are buried in unhallowed ground. One playwright saves comedy for the western world. She's a woman. So they wrote her out of history. By The Book Theatre Company have just one day to rehearse this brand-new play and tell her true(ish) story.
Followed by a buffet supper.
Admission: Suggested donation £7 – £10 on the door.
In aid of The Broomhall Breakfast.