Broomhill Community Library, Taptonville Road, S10 5BR
Tuesday 19th June

Basic Health Check Café – 10.00am to 2.00pm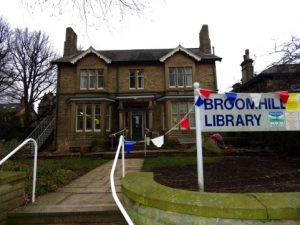 A Practice Nurse Health Team will provide basic health checks – ECG, blood pressure, pulse, glucose checks and weight checks. Also some respiratory assessments – peak flows and inhaler techniques, plenty of signposting and advice.
Admission: Free – Just turn up
Screening Café – 10.00 to 11.30am
The Screening team will be available in the library with information stands on breast cancer, cervical cancer, diabetic eye, glaucoma and AAA (heart) screening.
Admission: Free – Just turn up