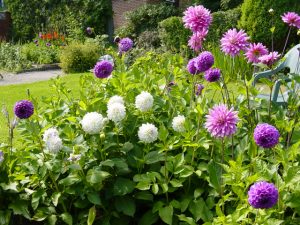 Sunday 17 June 2.30pm – 4.30pm
Admission: Donations please
39B, Westbourne Road, S10 2QT – an ideal spot to sit and have a cup of tea.
In aid of Assist Sheffield.
23, Southbourne Road, S10 2QN – a garden to encourage wildlife. Tea and home made cakes.
In aid of the Archer Project.
26, Southbourne Road, S10 2QN – a city garden with big trees and a kitchen garden  Plants for sale!
In aid of Medécins Sans Frontières.
Ashdell Cottage, 82, Ashdell Road, S10 3DB – a pretty, secluded garden.
In aid of Cavendish Cancer Care.
Unfortunately, the Open Garden at 86 Westbourne Road will not now take place – the cancellation happened after the brochure and poster went to print.