Goodwin Sports Centre , Northumberland Rd, S10 2TY
Sunday 23rd June 2019 12 noon to 5 pm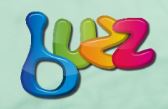 Our popular fun and friendly football tournament is back! Come along to cheer your favourite team and see the winners receive the festival trophy from the Lord Mayor!  Plus bouncy castle and football games.  The tournament is open to all children and young people in Y2 to Y7 (yes, the age range has been extended!) at school.
Entry cost is £15 per team
In aid of Buzz Sheffield
To enter, email paula@buzzsheffield.co.uk or text/phone 07964 378075 for an application form. Entries being taken now! Deadline for entries is 31st May 2019