St Mark's Church and Green, Broomfield Road, S10 2SE
Saturday 16 June 1.30pm – 4.30pm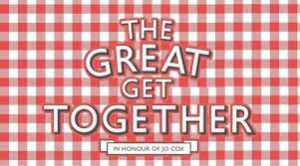 Admission free (there will be a charge for some activities).  
In aid of The Broomhall Breakfast
THE GREAT BROOMHILL BAKE-OFF
This year we're repeating our very popular Bake-Off event!  Bake in advance and bring your goodies along to be judged and consumed! If you would like to enter send details of your age (for children) and what you are baking to: jane@evaconsulting.co.uk
Please bring your cake by 12.30pm.
1.30pm GRAND OPENING in the church
1.45pm BOOK LAUNCH: Sheffield-born author and art critic Michael Glover, launches his new book of poetry, Hypothetical May Morning. In the Upper Room of the church.
STALLS in church and outside (weather permitting!) including home produce and plants CRAFT FAIR –  a chance to buy a true original, for yourself or as a gift, from the best local craftspeople.
2.00pm – 4.00pm CAFE with local musicians.
2.00pm CHILDREN'S  GRAND FANCY DRESS PARADE! Children of all ages are invited to dress up and parade at 2pm on the green at St Mark's Church where they'll find an array of activities.
3.00pm – 4.00pm Announcement of competition winners and Bake-Off judging.