Broomhill Community Library, Taptonville Road, S10 5BR
Friday 15 June 4.00pm – 5.15pm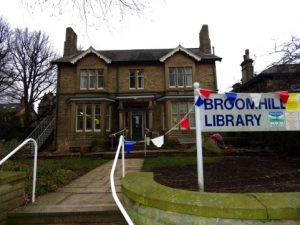 Join us for another popular session of Art and Craft in Festival Week – fun with paints, paper, card , glue and more to make our own 'art in the garden' – or try your hand at jewellery making. Refreshments – a drink and a biscuit
20  places available for children 5-18.
Admission: £2 per child. Tickets from the Library, or on the door.
In aid of Broomhill Community Trust.